Make the Most of Your Rewards
Be sure to download our mobile app! Keep track of your Refreshing Rewards, receive custom notifications and offers, use the store locator to find the nearest location, and more!
Real Pros Deserve
Real Rewards.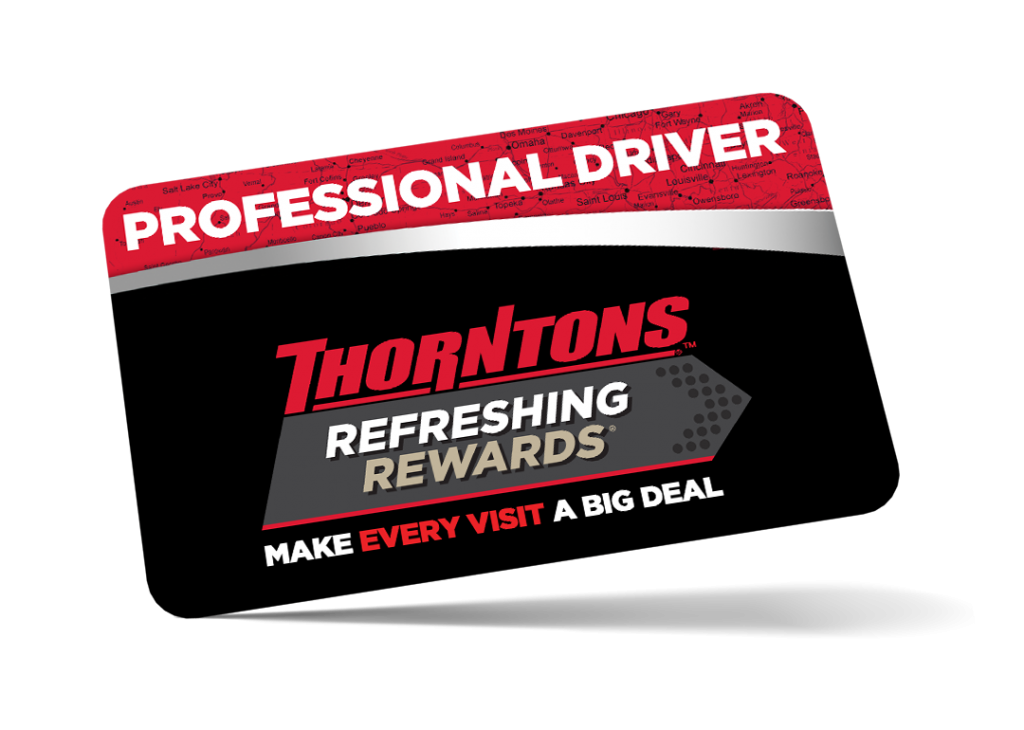 Thorntons is excited to offer our Refreshing Rewards Guests special offers and discounts.
NOTE: All of our special offers and discounts require our Refreshing Rewards mobile app. Steps are easy!
Become a Refreshing Rewards member. Download the latest version of our mobile app. Enjoy the offers!
Click here

 and login to your Refresh Rewards account.
Once logged in, click on "My Account", then "Communication Preferences" and click on "Sign up for Tobacco Offers".
Become a Refreshing Rewards member and open the Refreshing Rewards mobile app.

On the Tobacco Offers screen, click on "21+ Deals Verify Now" and follow steps for Age Verification
Click on the brand you would like to receive offers from
Sign in to become age-verified as 21 or older and you will start receiving benefits
Our app uses GPS to display the location nearest you. You can click on locations to search for our other locations. Setting your favorite location is NOT currently available.
First, please check your phone location settings under 'Thorntons' and make sure that you're sharing your location. If you're still experiencing issues with your location settings within the Refreshing Rewards app, please try uninstalling and reinstalling the Refreshing Rewards app.
You can also visit tobacco manufacturers for even more specials and coupons from their websites that you can use everyday at Thorntons!